Sun Dec 29 02:03:46 CET 2013
Infinite-monkeys
There is the "Infinite-monkey-theorem".

Well, what happened:
Pauli (my Cat) sat on the keyboard of my laptop and sprawled while I saw on the screen what happened:

Running: Linux, KDE, Desktop

Changed to the Konsole
Changed to the root-konsole
Arrow-up until "shutdown now" appeared
Pressed Enter

Laptop = off

And all without watching the screen ...

I wonder what he wanted to tell me ;-)
Thu Dec 26 01:49:37 CET 2013
xmas-time
Had a fine Christmas-evening.
I wish all of you a fine evening!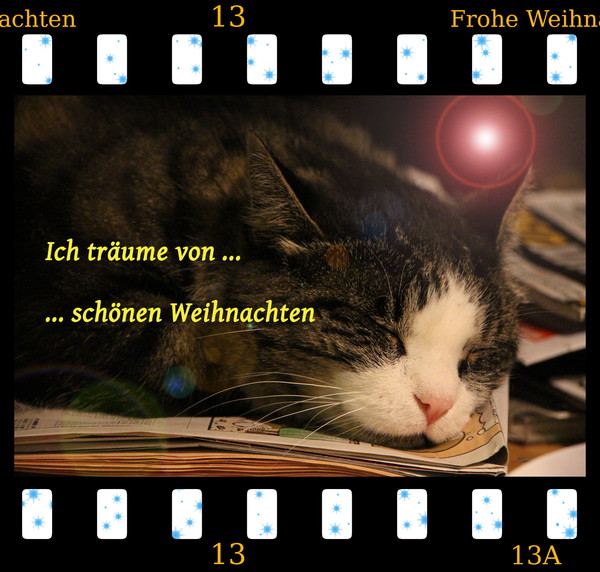 It startet with a beautiful little christmastree from my neighbours coffee-mate: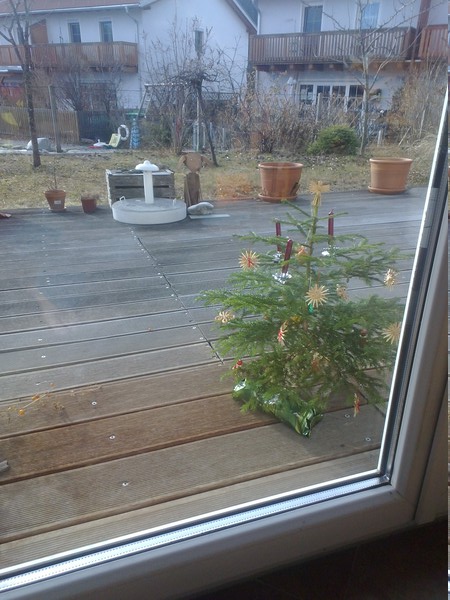 I then opened the Lakeside-studio to record a "sing-along" you can find
here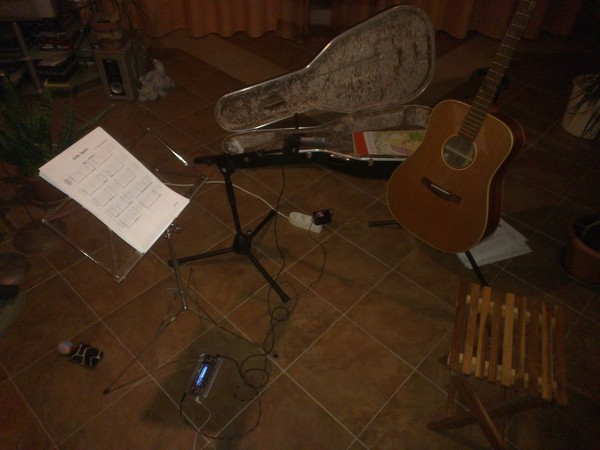 In the evening the presents were brought by the Christkind: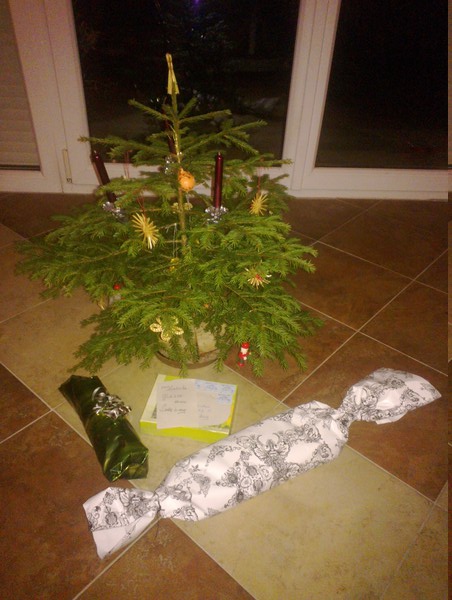 One of the technical things was the flashlight: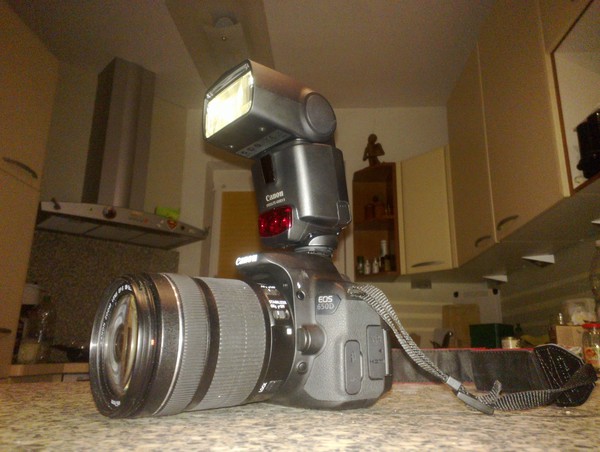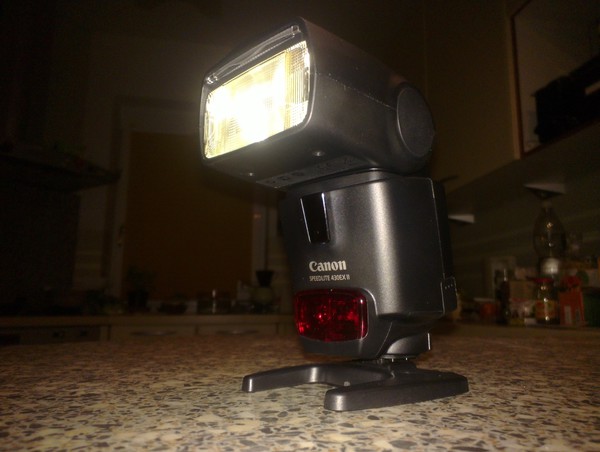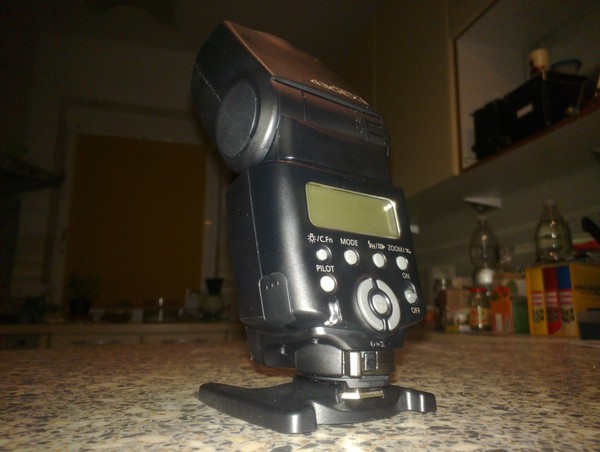 Have fine days!